| | |
| --- | --- |
| | |
Dear Subscriber !
Welcome to the November issue of EVISA's Speciation Newsletter.

Metallomics is a subject that is receiving great attention as a new frontier in the investigation of trace elements in biology and is expected to develop as an interdisciplinary science complementary to genomics and proteomics.

Szpunar (2005) defined metallomics as "comprehensive analysis of the entirety of metal and metalloid species within a cell or tissue type". Obviously, speciation analysis is a tool suitable to study the metallome. Recently scientists have found that the abundance of metallic species within the proteome is much higher than previously thought (see the EVISA News from July 22, 2010). Almost half of all enzymes must associate with a particular metal to function. An ambition is to understand why each metal–protein partnership arose and how it is maintained. Highly interdisciplinary science will hopefully help to answer such questions. Scientists being active in that field will meet next year in June 15-18 in Münster, Germany for the Third International Symposium on Metallomics. An attractive program consisting of invited lectures, contributed presentations, posters and an exhibition will provide an overview about the state-of-the-art. Please feel invited to join us for this stimulating event. The call for papers is open now !

NEWS

EVISA is keeping you updated with what is going on in speciation analysis. In this section you will find news about the most current research results, about trends, legal issues and informations from manufacturers in the field of speciation analysis.

With all the links to further information and publications the News archive is a valuable collection of "hot topics" in speciation analysis. We continuously update even former news with new links and information so that all news are actual all the time.

Registrations pick up as REACH deadline looms
The number of substances registered under the REACH chemicals legislation is rapidly increasing as the first registration deadline of 30 November approaches. The deadline is for substances produced or imported in large volume or those that are toxic.


more
NEW PRODUCTS


PerkinElmer NexIONTM

300 ICP-MS with Chromera

®

II software and automated switching valve.



The new PerkinElmer

NexION

TM

300

ICP-MS with the new

Chromera II

speciation software provides seamless integration between ICP-MS and chromatography systems. In addition it takes the automation of speciation a step further, with an

automated switching valve

linking the chromatography system to the NexION 300 ICP-MS. The switching valve allows the NexION 300 ICP-MS to warm up and be optimized while at the same time equilibrating the column with mobile phase. The software can also control a second switching valve which can be used to add online internal standards, isotopically labeled internal standards, or allow post column reactions.


Figure 1. The switching valve finally automates all steps of speciation.

The simplest and most streamlined operator experience ensures maximum efficiency and optimizes workflow.


The PerkinElmer NexION 300 ICP-MS can be easily integrated with liquid chromatography (LC), gas chromatography (GC) and ion chromatography (IC) systems to deliver a complete bench solution for the separation and determination of individual metal compounds.



Fastest data acquisition speed.


Due to the extremely fast mass spectrometer and detector, the NexION 300 can record over 3000 data points per second allowing great resolution on transient peaks, even if you are monitoring several isotopes on narrow peaks.

For more details visit www.perkinelmer.com/yournexion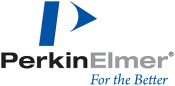 Human Health | Environmental Health


EVENTS
With a list of about 50 current entries EVISA is informing you about interesting events and keeps you updated with their deadlines. By consulting our list of deadlines you won't miss the opportunity for early registration at reduced fee or the chance to submit your contribution in time.

more infos...
Please do not hesitate to inform us in case that
your conference related to speciation analysis is missing in our Agenda.

Please also note that some deadlines are ahead:


CANAS 2011
: Submission of abstracts ends November 30 !
European Winter Conference on Plasma Spectrochemistry
: Early registration at reduced fee ends November 30 !
4th Asia-Pacific Winter Conference on Spectrochemical Analysis
| | |
| --- | --- |
| Location: | Chengdu, PR China |
| Date: | 26.11.2010 - 30.11.2010 |
| more | |
EspeQBrasil 2010: 2nd Brazilian Meeting on Chemical Speciation
| | |
| --- | --- |
| Location: | São Pedro, São Paulo, Brazil |
| Date: | 12.12.2010 - 15.12.2010 |
| more | |
European Winter Conference on Plasma Spectrochemistry
| | |
| --- | --- |
| Location: | Zaragoza, Spain |
| Date: | 30.01.2011 - 04.02.2011 |
| more | |
IsrAnalytica 2011
| | |
| --- | --- |
| Location: | David Intercontinental Hotel, Tel-Aviv, Israel |
| Date: | 07.02.2011 - 08.02.2011 |
| more | |
HERCULES 2011: Higher European Research Course for Users of Large Experimental Systems
| | |
| --- | --- |
| Location: | Grenoble, France |
| Date: | 27.02.2011 - 30.03.2011 |
| more | |
canas'11: Colloquium Analytische Atomspektroskopie
| | |
| --- | --- |
| Location: | Leipzig, Germany |
| Date: | 13.03.2011 - 16.03.2011 |
| more | |
VACANCIES

EVISA provides information about open positions for Ph.D. students, PostDocs and permanent staff in the field of speciation. Looking to fill a vacancy or needing a new career challenge? Either way this service is FREE. Many laboratories and research facilities (from Greenland to Crete) have already found their highly educated stuff through this service by EVISA. If you would like to post an open position here, please contact us at info@speciation.net !

Doctorates

Helmholtz Zentrum Muenchen; Short Term Marie Curie Fellowships for PhD students in Environmental Chemistry
Investigation of the influence of chemical speciation on the accuracy of QSPR/QSAR models:
The biological activity and fate properties of chemicals can drastically change depending on whether ionic or neutral forms of molecules are present in the environment. The difficulties with this task are frequently connected to low accuracy of existing methods to predict dissociation constants of molecules. The pKa model or otherwise calculated dissociation constants and/or experimental dissociation constants of molecules will be used to address this question and explore whether use of chemical speciation can increase accuracy of QSPR / QSAR models.


more

UMCES - Chesapeake Biological Laboratory in Solomons, MD; Lanthanide uptake in aragonite and calcite
Three years of NSF funding for a Ph.D. student is immediately available at the UMCES - Chesapeake Biological Laboratory in Solomons, MD. Focus of the research is lanthanide uptake in aragonite and calcite, and its use in ocean acidification studies.


more

University of Liverpool: Iron speciation and humic substances in seawater
It is proposed that the student in this project makes a detailed study of the chemical speciation of iron and the concentration of iron-binding HS. Previous work has demonstrated the presence these ligands in Liverpool Bay and the Irish Sea. We will now concentrate on the estuary of the Mersey as a source of these ligands. The work may be extended to the Irish Sea. Samples will be collected during cruises with the University research vessel or the Environment Agency.


more


Postdoctoral

University of Cologne, Botanical Institute: Ionomics of mycorrhizal plants
The Botanical Institute of the University of Cologne is currently looking for a highly motivated postdoctoral scientist to join our research on ionomics of mycorrhizal plants.


more

Wageningen University, NL: Biosensor nanoarrays for environmental monitoring (BIOMONAR)
The Department of Physical Chemistry and Colloid Science of Wageningen University NL has two openings for postdoctoral fellows (2 yrs). The two positions are available within the framework of the new EU project on Biosensor nanoarrays for environmental monitoring (BIOMONAR). The intended research work is concerned with the development and application of arrayed sensor matrices in the dynamic analysis of inorganic, organic and nanoparticulate pollutant species in aquatic media.


more


Other

LGC, UK: Science Leader – Inorganic and Isotope Ratio Analysis
LGC is searching for an experienced research scientist to lead the Inorganic & Isotope Ratio Analysis group within its Chemical Measurement & Calibration team.


more

LGC, UK: Researcher - Speciation Analysis
Due to recent growth, LGC is searching for a Researcher to join the Speciation Analysis group within its Chemical Measurement & Calibration team.


more
DIRECTORY
EVISA's directory of scientist is a versatile tool to facilitate contact with scientists in the field of speciation and related sciences. The directory is fully searchable for names, addresses, research topics etc. You should bookmark this directory as an always up-to-date address book. (In order to hinder SPAM robots for collecting the E-mail accounts, we hide them in a special format).
More than 265 active scientists in the field of speciation analysis already joined the directory. Join this great directory that is extensively linked to all type of other information on this site, such as homepages, conferences and literature.
If your entry is still missing in this directory, please contact us at info@speciation.net.


more
LINKS

EVISA provides an easy access to external information. Our database contains more than 2100 links to relevant information from numerous top scientific resources spread over the whole Web. The database is searchable both via full-text and categories such as elements, type of species and type of information. We are permanently updating our links section.

If your web site is missing here, please e-mail your link information to info@speciation.net.



more
This issue of evisa's
Speciation Newsletter
has been sent to you by EVISA, because you have registered for this service. If you would like to modify your user account, please log-in on EVISA's web portal at http://www.speciation.net with your username and password and edit your user account.
Please feel free to pass this
Speciation Newsletter
to others who may benefit from EVISA. If you have any contributions or suggestions, please send these to editors@speciation.net.
This is a post-only e-mail. Please do not reply to this message. For all inquiries, problems or suggestions regarding this service, please visit http://www.speciation.net or contact
info@speciation.net
Copyright 2010 EVISA
All rights reserved. Any unauthorized use, reproduction, or transfer of this message or its contents, in any medium, is strictly prohibited. No part of this publication may be reproduced, stored in a retrieval system or transmitted in any form or by any means, electronic, mechanical, photocopying, recording or otherwise, without the prior written permission of EVISA.


Disclaimer
No responsibility is assumed by the publisher for any injury and/or damage to persons or property as a matter of products liability, negligence or otherwise, or from any use or operation of any methods, products, instructions or ideas contained in the material herein. The Newsletter represents only the opinion of the authors and does not necessarily reflect the opinion of the European Community. The European Community is not responsible for any use that might be made of the information provided.