Dear Subscriber !
Welcome to the March issue of EVISA's Speciation Newsletter.

After years of only small organic development in mass spectrometry this year PittCon exhibition was the place where intrument manufacturers came up with really new stuff. The Golden PittCon Editors Award was given for the "InfiTOF" of MSI Tokyo, a small desktop instrument achieving a resolution of > 30,000 by making use of "orbiting electrodes".

Spectro Analytical Instruments obtained the Silver award for the "Spectro MS", an ICP-MS system, measuring the elemental spectrum between lithium and uranium simultaneously for every analysis. This new instrument is using a direct charge detector with 4800 channels.
Last, but not least, PerkinElmer came up with the "NexIon 300", a quadrupole ICP-MS integrating both collision- and reaction cell for handling polyatomic interferences.

All those who missed the show have a second chance in two weeks at the Analytica in Munich.
NEWS

EVISA is keeping you updated with what is going on in speciation analysis. In this section you will find news about the most current research results, about trends, legal issues and informations from manufacturers in the field of speciation analysis.

With all the links to further information and publications the News archive is a valuable collection of "hot topics" in speciation analysis. We continuously update even former news with new links and information so that all news are actual all the time.

Bruker and Agilent Technologies Announce Agreement for Bruker to Acquire Certain Varian Inc. Product Lines
Bruker Corporation and Agilent Technologies, Inc. announced yesterday that Bruker and Agilent have entered into a definitive asset purchase agreement. Pursuant to this agreement, Bruker will acquire certain product lines of Varian Inc., which Agilent has committed to divest in connection with obtaining regulatory approval for Agilent's previously announced acquisition of Varian.


more

ECHA suggests further chemicals for SVHC list
The European Chemicals Agency (ECHA) has proposed to add eight chemicals to a list of substances of very high concern (SVHCs). These chemicals including hexavalent chromium and boron compounds could eventually be subject to tough authorisation requirements under REACH.


more

CEN calls for the development of standardised methods for the analysis of metal species in food
CEN together with the Swedish Standards Institute (SIS) and the German "Deutsches Institut für Normung e.V." (DIN) have opened a call for two project leaders for the development of standardised methods for the a) determination of inorganic arsenic in food (must include food of plan origin and food of marine origin) and the b) determination of methylmercury in food of marine origin.


more

PittCon 2010 Review II: SPECTRO announce a new era in ICP Mass Spec
With the SPECTRO MS at Pittcon 2010 SPECTRO presents the first fully simultaneous measuring mass spectrometer with inductively coupled plasma in the world. The instrument received the PittCon 2010 Editor's Silver Award.


more

PittCon 2010 Review I: PerkinElmer Unveil New ICP-MS System for Elemental and Chemical Speciation Analysis
After years of small-step developments, PerkinElmer, Inc., a global leader focused on the health and safety of people and the environment, announced the launch of a newly designed Inductively Coupled Plasma-Mass Spectrometer (ICP-MS) for elemental analysis.


more

PerkinElmer Announces Agreement to Purchase Remaining Interest of Mass Spectrometry Joint Venture and Related Assets
PerkinElmer, Inc., a global leader focused on the health and safety of people and the environment, yesterday announced that it has agreed to purchase the remaining interest of its joint venture in Inductively Coupled Plasma Mass Spectrometry (ICP-MS) and related assets from Danaher Corporation. Danaher acquired this joint venture stake and these assets as part of its acquisition of MDS Inc.'s Analytical Technologies business.


more

Accumulation or production of arsenobetaine in humans?
UK-based researchers now have found indications that arsenobetaine is not that inert in human metabolism as previously thought.


more

US EPA opens inorganic arsenic cancer assessment for public review
In the USA, the Environmental Protection Agency (EPA) has published a toxicological review of inorganic arsenic in a Federal Register Notice from February 19, 2010. The review is based on the agency's revision of a scientific assessment carried out by its Science Advisory Board on the human health cancer hazard and dose-response assessment of inorganic arsenic. The document is available for public comment for 60 days, however EPA says it can only guarantee comments submitted by 26 March will be considered by the SAB. Eventually the assessment will be included in the Integrated Risk Information System (IRIS) database.


more

Hexavalent Chromium: OSHA deadline for engineering controls approaching
Time is running out to have engineering controls in place for hexavalent chromium. OSHA standard 1910.134 requires all business regardless of time to have engineering safety controls implemented prior to May 31, 2010.


more

Herbal remedies may cause harm
Herbal remedies can kill, says an Australian forensic pathologist, who warns against the "false perception" they are "safer than manufactured medicines".


more
NEW PRODUCTS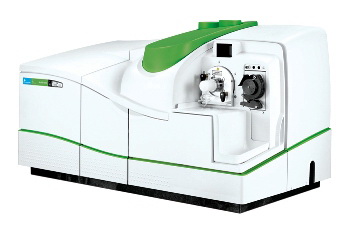 Seamless Integration between ICP-MS and Chromatography Systems.
NEXIONTM 300 ICP-MS for better separation and detection of metal compounds.
Pinpoints the exact toxicity, bioavailability, metabolism and environmental mobility of elements. The new PerkinElmer NexION 300 ICP-MS can be easily integrated with liquid chromatography (LC), gas chromatography (GC) and ion chromatography (IC) systems to deliver a complete bench solution for the separation and determination of individual metal compounds.
Integrated Chromera® software and hardware for LC, GC and IC speciation.


The simplest, most streamlined operator experience ensures maximum efficiency and optimizes workflow.

Fastest scan speed.


>5000 AMU/sec scan rate gives better peak resolution.
Switching Valve.


An automated switching valve allows the NexION 300 ICP-MS to warm up and be optimized while at the same time equilibrating the LC column with mobile phase.
NexION 300 ICP-MS and specialized Chromera software provide the most flexible and accurate speciation analysis available.
For the first time in Europe come and see the new NexION 300 ICP-MS at Analytica 2010, PerkinElmer booth 401 Hall A2.
For more details visit www.perkinelmer.com/yournexion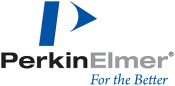 Human Health | Environmental Health
EVENTS
With a list of about 50 current entries EVISA is informing you about interesting events and keeps you updated with their deadlines. By consulting our list of deadlines you won't miss the opportunity for early registration at reduced fee or the chance to submit your contribution in time.

more infos...
Please do not hesitate to inform us in case that
your conference related to speciation analysis is missing in our Agenda.


analytica Conference
| | |
| --- | --- |
| Location: | Munich, Germany |
| Date: | 23.03.2010 - 26.03.2010 |
| more | |
Fourth Forensic Isotope Ratio Mass Spectrometry (FIRMS) Conference
| | |
| --- | --- |
| Location: | Carnegie Institution for Science, Washington, D.C., USA |
| Date: | 12.04.2010 - 14.04.2010 |
| more | |
Graduate Course on Speciation and Bioavailability
| | |
| --- | --- |
| Location: | Wageningen/The Netherlands |
| Date: | 12.04.2010 - 16.04.2010 |
| more | |
EGU2010 session IG5 - Isotope Geoforensics: Principles, Techniques & Applications
| | |
| --- | --- |
| Location: | Vienna, Austria |
| Date: | 02.05.2010 - 07.05.2010 |
| more | |
EnviroAnalysis 2010: The 8th Biennial Conference on Monitoring and Measurement of the Environment
| | |
| --- | --- |
| Location: | Toronto, Canada |
| Date: | 10.05.2010 - 13.05.2010 |
| more | |
As 2010: 3rd International Congress on Arsenic in the Environment
| | |
| --- | --- |
| Location: | Tainan, Taiwan |
| Date: | 17.05.2010 - 21.05.2010 |
| more | |
58th ASMS Conference on Mass Spectrometry
| | |
| --- | --- |
| Location: | Salt Lake City, UT |
| Date: | 23.05.2010 - 27.05.2010 |
| more | |
5th Nordic Conference on Plasma Spectrochemistry
| | |
| --- | --- |
| Location: | Loen, Norway |
| Date: | 06.06.2010 - 09.06.2010 |
| more | |
VACANCIES

EVISA provides information about open positions for Ph.D. students, PostDocs and permanent staff in the field of speciation. Looking to fill a vacancy or needing a new career challenge? Either way this service is FREE. Many laboratories and research facilities (from Greenland to Crete) have already found their highly educated stuff through this service by EVISA. If you would like to post an open position here, please contact us at info@speciation.net !

Doctorates

University of Liverpool: Iron speciation and humic substances in seawater
It is proposed that the student in this project makes a detailed study of the chemical speciation of iron and the concentration of iron-binding HS. Previous work has demonstrated the presence these ligands in Liverpool Bay and the Irish Sea. We will now concentrate on the estuary of the Mersey as a source of these ligands. The work may be extended to the Irish Sea. Samples will be collected during cruises with the University research vessel or the Environment Agency.


more


Postdoctoral

Umea University: Mercury Biogeochemistry
The Trace Element Speciation Analysis Research group at the University of Umea (Sweden) seeks a postdoctoral researcher to conduct fundamental studies on mercury-sulfide chemistry in controlled model systems.


more
Other
DIRECTORY
EVISA's directory of scientist is a versatile tool to facilitate contact with scientists in the field of speciation and related sciences. The directory is fully searchable for names, addresses, research topics etc. You should bookmark this directory as an always up-to-date address book. (In order to hinder SPAM robots for collecting the E-mail accounts, we hide them in a special format).
More than 265 active scientists in the field of speciation analysis already joined the directory. Join this great directory that is extensively linked to all type of other information on this site, such as homepages, conferences and literature.
If your entry is still missing in this directory, please contact us at info@speciation.net.


more
LINKS

EVISA provides an easy access to external information. Our database contains more than 2100 links to relevant information from numerous top scientific resources spread over the whole Web. The database is searchable both via full-text and categories such as elements, type of species and type of information. We are permanently updating our links section.

If your web site is missing here, please e-mail your link information to info@speciation.net.



more
This issue of evisa's
Speciation Newsletter
has been sent to you by EVISA, because you have registered for this service. If you would like to modify your user account, please log-in on EVISA's web portal at http://www.speciation.net with your username and password and edit your user account.
Please feel free to pass this
Speciation Newsletter
to others who may benefit from EVISA. If you have any contributions or suggestions, please send these to editors@speciation.net.
This is a post-only e-mail. Please do not reply to this message. For all inquiries, problems or suggestions regarding this service, please visit http://www.speciation.net or contact
info@speciation.net
Copyright 2010 EVISA
All rights reserved. Any unauthorized use, reproduction, or transfer of this message or its contents, in any medium, is strictly prohibited. No part of this publication may be reproduced, stored in a retrieval system or transmitted in any form or by any means, electronic, mechanical, photocopying, recording or otherwise, without the prior written permission of EVISA.


Disclaimer
No responsibility is assumed by the publisher for any injury and/or damage to persons or property as a matter of products liability, negligence or otherwise, or from any use or operation of any methods, products, instructions or ideas contained in the material herein. The Newsletter represents only the opinion of the authors and does not necessarily reflect the opinion of the European Community. The European Community is not responsible for any use that might be made of the information provided.