About Mainz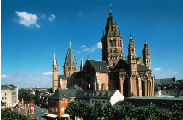 Mainz is the capital of the German federal state of Rhineland-Palatinate. It was a politically important seat of the Prince-elector of Mainz under the Holy Roman Empire, and previously was a Roman fort city which commanded the west bank of the Rhine and formed part of the northernmost frontier of the Roman Empire.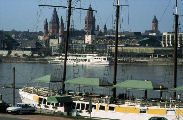 Mainz is a city with over two thousand years of history. It is located on the river Rhine across from Wiesbaden, in the western part of the Frankfurt Rhine-Main Region; in the modern age, Frankfurt shares much of its regional importance.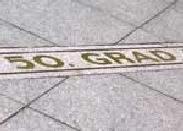 Located directly on the 50th parallel north, Mainz experiences weather similar to London with less rain, an earlier Spring than Paris, and less extreme temperatures than New York. There are few extremes.Winters range in temperature from -8'C to + 10'C/ 20'F to 45'F Klima, averaging +5 or +6'C, roughly 35'F-40'F.