Born in 1954, Olivier Donard studied analytical and environmental chemistry at the University of Bordeaux-I. He began his career as a lecturer at the University of Geneva and then spent nearly 3 years in the United States on a contract with the American Environmental Protection Agency and the National Science Foundation as a postdoctoral researcher. He later became a CNRS research associate at the University of Bordeaux-I in 1985, where he also taught for 12 years.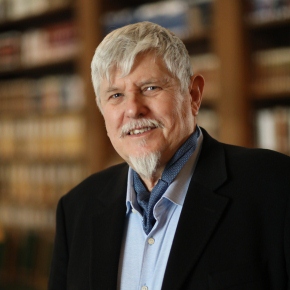 At the request of the CNRS (National Center for Scientific Research), he established the Laboratory of Bioinorganic Chemistry and Environment (EP 132) in Pau in 1995, which later became the Institute of
Analytical Sciences and Physico-Chemistry for the Environment and Materials
(IPREM – CNRS/UPPA) in 2014, a position he held until 2017. From 2012 to 2020, he also served as the director of the Mass Spectrometry Center for Reactivity and Speciation Sciences (MARSS), which in 2017 was awarded the "Equipment of Excellence" label, funded by the State's Future Investment Program and implemented by the National Research Agency. This center is regarded as the largest hub for mass spectrometry (speciation and isotopy) in Europe.
During his career, Olivier Donard has made significant contributions to the field of analytical chemistry, particularly in the area of environmental analysis. His work has been instrumental in advancing our understanding of chemical processes and speciation in the environment. His leadership in establishing and directing research laboratories and centers underscores his dedication to the advancement of scientific knowledge in these domains.
Olivier Donard's achievements in the scientific community are a testament to his commitment to research and education, and his role in directing important research institutions has had a lasting impact on the field of analytical chemistry and environmental sciences in France and beyond.
Author of 308 peer-reviewed scientific publications, Olivier Donard has also founded two companies related to his field of expertise:
Ultra Traces Analyse Aquitaine
(UT2A) in 1999 and
Advanced Isotopic Analysis
(AIA) in 2017. Throughout his career, he has also taught in England (Leicester) and Sweden (Gothenburg).
These accomplishments highlight his prolific research output, entrepreneurial spirit, and international engagement in academia and the scientific community.
Aiming at the promotion of speciation analysis as an important analytical tool to understand, monitor and control the impact of trace element species on humans, their environmenmt and their quality of life, he acted as a major project partner on the establishment of the "European Virtual Institute for Speciation Analysis" (EVISA). Started as an EU funded project in April 2003, EVISA has continued its mission now for more than 20 years.
As is customary upon induction into the Academy, friends, collaborators, and colleagues are invited to join in the tradition of acquiring the official attire and, notably for Oliver, the symbolic sword. For all the enthusiasts of ICP-MS, you can explore the 3D model of the sword project below, where you'll discover certain components inspired by ICP technology, as well as other symbolic elements representing Olivier Donard's illustrious career. (Further details on the symbolism can be found on the linked page.)
If you wish to participate, you can easily do so by clicking on the link provided below (and scrolling down for the English version).

https://www.leetchi.com/fr/c/olivier-donard--academie-des-sciences-2726534
Those who want to follow the "sword presentation ceremony" taking place at the University of Pau on October 6, can do so by viewing the video provided by Youtube:

Morning session

Afternoon session

Related Information

French Academy of Science (06 Juin 2023): At the conclusion of the open elections in 2022, the Academy of Sciences elected 18 new members. A solemn session was held in their honor, under the Dome of the Palais de l'Institut de France, on Tuesday, June 6, 2023. To watch or rewatch the live broadcast of this ceremony, see the YouTube video at:
https://www.youtube.com/watch?v=5h2SJJ2ve4M&t=27s

Related EVISA Resources

Directory of scientists: Olivier Donard
last time modified: October 2, 2023