We have used the holidays at the end of the year to move the German EVISA office from Sipplingen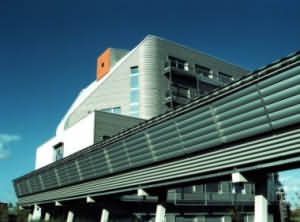 to Münster. The new office better fulfils the requirements created by the steady growth of EVISA's activities. It will also enhance our visibility and contact possibilities for industry and other clients especially for this very active region of North-Rhine-Westphalia. We are confident that its situation will also facilitate contacts to industry in Belgium and the Netherlands.
Photo: Technologiehof Münster
EVISA's positioning in the
Technology-Centre
and its proximity to the Center of Nanotechnology (CeNTech) and the scientific departments of the University of Münster will also enable us to enhance our services with respect to Applied Research and Analytical Solutions.
Please note the new address for the German office:
European Virtual Institute for Speciation Analysis
Mendelstrasse 11
48149 Münster, Germany
Tel.: +49 251 980 2680
Fax: +49 251 980 2681
The web site and the e-mail accounts stay unchanged.