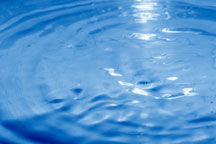 Background:
Cr(VI) is a toxic compound regulated by the EPA for certain wastewaters. The need for a high-sensitivity method was triggered after review of the US EPA Toxicological Review of Hexavalent Chromium, when some states and localities began to lower the actionable level of chromate in drinking water.
The new method:
Scientists of Thermo Fisher Scientific have been participating in a collaborative project with the EPA Office of Ground Water and Drinking Water in Cincinnati to improve the holding time and sensitivity of US EPA Method 218.6 per the company's Application Update 144. The new method for processed drinking water is 218.7 as per Application Update 179, which demonstrates 1 part per trillion (ppt) detection of chromate using 2 mm anion-exchange columns (Thermo Scientific Dionex IonPac AS7) using one of the company's Reagent-FreeTM Ion Chromatography systems.
The sensitivity as shown in AU179 permits a method detection limit (MDL) for chromate of 0.001 µg/L, resulting in a quantitation limit of 0.003 µg/L. This sensitivity is more than sufficient for chromium speciation analysis at newly proposed levels, such as that proposed by the Office of Environmental Health Hazard Assessment (OEHHA) at the California EPA, which recently issued a new public health goal (PHG) lowering the actionable level of chromate in drinking water to 0.02 µg/L (ppb).
Source: adapted from Thermo Fisher Scientific, SunnyVale, CA, Dec. 9, 2011

Application Note

DIONEX Application Update 179: Sensitive Determination of Hexavalent Chromium in Drinking Water

Instruments used for this application note

Dionex ICS-1100 Basic Integrated IC System

Dionex ICS-1600 Standard Integrated IC System

Dionex ICS-2100 Integrated Reagent-Free IC System

Dionex ICS-3000 Reagent-Free™ Ion Chromatography System

Dionex ICS-5000 Capillary Reagent-Free IC System

Related information

DIONEX/Thermo Fisher Scientific: Hexavalent Chromium

Thermo Scientific: #40837: The Determination of Trivalent and Hexavalent Chromium in Mineral and Spring Water using HPLC Coupled to the XSeriesII ICP-MS with CCT

OEHHA: Hexavalent Chromium in Drinking Water

OEHHA: Hexavalent Chromium Public Health Goal for Drinking Water

CDPH: Chromium-6 in Drinking Water Sources: Sampling Results

Environmental Working Group: Cancer-causing Chromium (VI) Pollution in U.S. Tap Water

EPA: Recommendations for enhanced monitoring for Hexavalent Chromium (Chromium-6) in Drinking Water

Related EVISA Resources

Link page: All about chromium

Link Database: Legislation for Chromium in Drinking Water

Link Database: Toxicity of Chromium

Link Database: Analytical Methods for Chromium Speciation

Material Database: Standards and Reference Materials for Chromium Speciation Analysis

Brief summary: LC-ICP-MS: The most often used hyphenated system for speciation analysis

Related News

EVISA News, July 31, 2011: California sets goal for limiting hexavalent chromium in drinking water

EVISA News, May 26, 2011: Oral ingestion of hexavalent chromium through drinking water and cancer mortality

EVISA News, January 19, 2011: EPA Issues Guidance for Enhanced Monitoring of Hexavalent Chromium in Drinking Water

EVISA News, November 7, 2010: US EPA offers chance to speak out against hexavalent chromium

EVISA News, September 15, 2010: EPA accuses chromium industry of withholding lung cancer study

June 12, 2010: Chromium(VI) much more toxic than chromium(III): At least for freshwater algae a paradigm to revise?

EVISA News, May 17, 2007: Hexavalent Chromium in Drinking Water Causes Cancer in Lab Animals

EVISA News, June 8, 2006: Scientific journal adds fuel to ongoing chromium debate
last time modified: January, 26, 2012