NB!: This list is still under construction !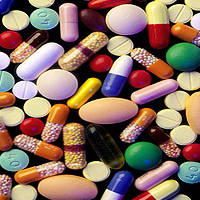 Pharmacy
is the health profession that links the health sciences with the chemical sciences and it is charged with ensuring the safe and effective use of pharmaceutical drugs.
Pharmaceutical Sciences
includes pharmaceutical chemistry, pharmacognosy, phytochemistry and pharmacology.
Pharmacology
is the branch of medicine and biology concerned with the study of drug action.
Pharmacognosy
is the study of medicines derived from natural sources.

Related EVISA Resources

Journal Database: Pharmacology and Pharmacy

Journal Database: Medicinal Chemistry

Journal Database: Pharmacognosy

Journal Database: Medical Laboratory Technology

Journal Database: Toxicology

Link Database: Pharmacy/Pharmacology

Company Database: Pharma organizations

Brief summary: Speciation analysis for the study of metallodrugs and their biomolecular interactions

Publishers Info Sites related to Pharmaceutical Sciences

Elsevier: Pharmaceutical Sciences

informa healthcare: Pharmaceutical sciences

Nature: Pharmacology


Wiley: Pharmacology & Pharmaceutical Medicine

Infos and News related to Pharma

Agilent: Elemental Impurity Analysis in Regulated Pharmaceutical Laboratories

Drug Discovery @ nature.com
Drug discovery@nature.com is an information resource for everyone with an interest in drug discovery and development, bringing you regularly updated content from Nature Publishing Group titles.

FiercePharma
FiercePharma is the pharma industry's daily monitor, with a special focus on pharmaceutical company news and the market development of FDA approved products.


Global Pharma Insights
Global Pharma Insights is a knowledge platform serving the Pharmaceutical and Biopharmaceutical industries. Covering each step of the value chain – through drug discovery, development, manufacturing and delivery, we bring you impactful content to keep you informed and drive your business forward.

PharmaHUB
The pharmaHUB web site is a resource for research, education and collaboration in pharmaceutical engineering and science, hosting various resources which will help you learn about your science area, including Publications, Animations, Learning Series, Online Presentations, and more. Most importantly, pharmaHUB.org offers powerful research simulation tools which you can access from your web browser, so you can not only learn about but also simulate pharmaceutical engineering and science processes.

Pharma Network
Created by a group of industrial pharmacists, PHARMAnetwork is built on high quality independent analysis, which covers all of its activities. Based in Paris and London, PHARMAnetwork serves a worldwide readership and client base. PHARMAnetwork publishes print and digital products, studies for readers and pharmaceutical companies.

PharmaNews.EU

World Pharma News
"World Pharma News is one of the most visited sites on the Internet for pharmaceutical business decision-makers, professionals and stakeholders looking for the latest breaking news on the global market and in-depth research news articles."

PharmaTimes

Pharma compliance web site: www.labcompliance.com
last time modified: June 16, 2020