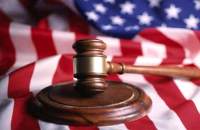 Organotin Antifouling Paint Control Act

This Act, Organotin Antifouling Paint Control (33 U.S.C. 2401), as amended -- Public Law 100-333, approved June 16, 1988 (102 Stat. 605) prohibits the use of antifouling paints containing organotin (TBT) on vessels that are 25 meters or less in length, unless the vessel hull is aluminum.
The Environmental Protection Agency is required to certify that each antifouling paint containing organotin does not release more than 4.0 micrograms per square centimeter per day. Additionally, EPA was to issue final water quality criteria for organotin compounds by September 1, 1988.
Five years after enactment of this law, the agency is to report to Congress concerning the effectiveness of this law, compliance with water quality criteria, and recommendations for additional protective measures.
Over a 10 year period and in cooperation with the National Oceanic and Atmospheric Administration, EPA is to monitor organotin concentrations in aquatic organisms and water column sediments of representative U.S. estuaries.
The Navy is required to periodically test waters serving as the home port for any Navy vessel(s) to determine the level of organotin contamination.
The Navy and EPA are directed to cooperatively conduct research on chemical and non-chemical alternatives to organotin antifouling paints, and to provide their findings to Congress 4 years after enactment of this law.
The Act allowed the sale of existing stocks of organotin paint up to 6 months after enactment, and the use of existing stocks for up to 1 year. The Act also establishes civil penalties for violation of this law.
Public Law 104-106, approved February 10, 1996, (110 Stat. 445) provides that the Secretary of the Navy, in consultation with the Administrator of the EPA, develop and implement a program to monitor the concentrations of organotin in the water column, sediments, and aquatic organisms of representative estuaries and near-coastal waters in the United States.



Ambient Aquatic Life Water Quality Criteria for Tributyltin
The United States Environmental Protection Agency, USEPA, published in December 2003 Ambient Aquatic Life Water Quality Criteria for
Tributyltin
. According to this document, the USEPA's criterion for chronic effects in freshwater is 72 nanograms per litre (72 ng/l) and the criterion for acute toxic effects 460 nanograms per litre (460 ng/l). In oceanic sea water the corresponding criterion for chronic effects is 7.4 nanograms per litre (7.4 ng/l) and the criterion for acute toxic effects 420 nanograms per litre (420 ng/l). These criteria can form the basis for state and tribal water quality standards.
Background:
TBT is extremely toxic to aquatic life and is an endocrine-disrupting chemical that causes severe reproductive effects in aquatic organisms. TBT is extremely stable and resistant to natural degradation in water. Because of its chemical properties and widespread use as an antifouling agent, concerns have been raised over the risks it poses to both freshwater and saltwater organisms. Canada has been conducting research to characterize the occurrence, persistence and fate of TBT in the Great Lakes (
EPA Binational Strategy Website
)

Related Information

US EPA: Aquatic Life Criteria for Tributyltin (TBT)

US Office of the Law Revision Counsel: Organotin Antifouling Paint Control Act

US Legislation

Related EVISA News





March 11, 2014: Mercury in Fish: Groups Sue FDA for Seafood Health Information


March 13, 2013: FDA rejects petition to change methylmercury standard in seafood


July 31, 2012: FDA Lands in Court Over Mercury in Fish


April 11, 2012: EPA calls for more study on hexavalent chromium in drinking water

December 27, 2011: EPA ruling on hexavalent chromium in water expected soon

December 23, 2011: EPA Issues First-Ever Limits on Mercury & Toxic Air Pollution


July 31, 2011: California sets goal for limiting hexavalent chromium in drinking water

June 10, 2011: U.S. sales of widely used drug "Roxarsone" for chickens to be suspended


January 19, 2011: EPA Issues Guidance for Enhanced Monitoring of Hexavalent Chromium in Drinking Water

October 7, 2010: US EPA offers chance to speak out against hexavalent chromium

September 15, 2010: EPA accuses chromium industry of withholding lung cancer study


September 15, 2010: US FDA Announces Gadolinium-Based MRI Contrast Agent Warning

May 25, 2010: New OSHA Hexavalent Chromium Requirement


March 31, 2010: Researcher Behind CDC Vaccine Safety Claims Disappears with $2M

February 23, 2010: US EPA opens inorganic arsenic cancer assessment for public review

February 17, 2010: Hexavalent Chromium: OSHA deadline for engineering controls approaching

November 5, 2008: Tributyltin added to U.N. trade watch list


October 2, 2008: FDA Will Review Toxic Tattoo Chemicals

February 6, 2008: OSHA Issues Enforcement Procedures Directive for Hex Chrome Standards

April 12, 2007: OSHA Agrees to Monitor Worker Exposure to Hexavalent Chromium-Containing Cement

October 4, 2006: OSHA Issues Hexavalent Chromium Guidance for Small Businesses

February 28, 2006: OSHA Issues Final Standard on Hexavalent Chromium

September 15, 2005: FDA Approves Chromium Claim

September 13, 2005: Regulating Mercury Emissions from Power Plants: Will It Protect Our Health?

April 27, 2004: FDA/EPA recommends pregnant women to restrict their fish consumption because of methylmercury content

The Role of Speciation in Legislation
last time modified: June 15, 2020