Background:The new study: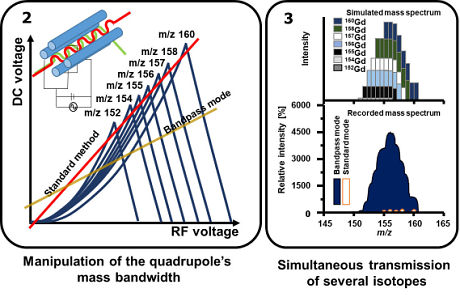 The Original study

Maximilian Horstmann, Raquel Gonzalez de Vega, David. P. Bishop,
Uwe Karst
, Philip A. Doble,
David Clases
,
Determination of gadolinium MRI contrast agents in fresh and oceanic waters of Australia employing micro-solid phase extraction, HILIC-ICP-MS and bandpass mass filtering
, J. Anal. At. Spectrom., 2021.
DOI: 10.1039/d0ja00493f

Agilent Technologies Inc. - 7700X ICP-MS

Agilent Technologies Inc. - 1200 Infinity HPLC

Related studies


Michael Bau, Peter Dulski,
Anthropogenic origin of positive gadolinium anomalies in river waters
, Earth Planet. Sci. Lett. , 143/1-4 (1996) 245-255.
DOI: 10.1016/0012-821X(96)00127-6
last time modified: February 14, 2021