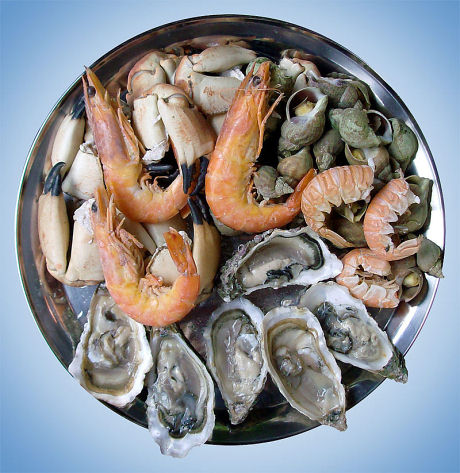 Total arsenic
Water soluble arsenic fraction
Water soluble arsenic species
Inorganic arsenic
Regardless of the very different total arsenic concentration in different seafood samples, inorganic As was either not detectable or present at very low concentration. The highest level found was 145 ng/g in a golden king crab sample.
Arsenobetaine
Arsenobetaine, a nontoxic arsenic species, represented the highest fraction of total arsenic in most of the samples.
Arsenosugars
Arsenosugars were major components in most of the crabs and clams. None of the finfish and shrimp samples contained any arsenosugar.
Other water-soluble arsenicals